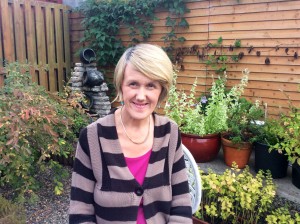 Mary is a fully qualified naturopath and herbalist. She is a graduate of the London based College of Naturopathic Medicine and pursued her studies in Griffith College Dublin: www.naturopathy.ie
Her background is in education (having been a primary school teacher for several years). Because of working closely with children for so long, she has a great interest in helping to treat young persons' ailments. She is also very committed to educating people about their own health and believes very much in the old adage "An ounce of prevention is worth a pound of cure".
Having said that, she believes in empowering the individual with either a short term or long term illness to take charge of their own health (whilst obviously working with their own primary health care provider as necessary).
Mary's own road to well being has involved the usage of dietary supplements, mindfulness meditation and herbs in the past. In fact, her decision to study herbal medicine has been very much influenced by both Sean Boylan and his team of herbalists in Co.Meath who prescribed appropriate herbal remedies which were of enormous help in her recovery from painful back surgery, and again assisted amazingly well in getting her digestion back on track post cholecystectomy (gall bladder removal).
She firmly believes in supporting the person in her clinic, whatever stage they come to her at in their healing journey. Her particular mission is to assist in regaining quality of life for chronic ailments through dietary changes, naturopathy, mind body healing and herbal medicine.
She is convinced that the future of medicine lies in the way of an integrative approach, combining the best of orthodox and complementary methods to bring about healing.