Naturopathy and Herbalism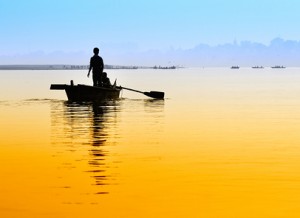 Do you ever feel you are the walking wounded or the vertically unwell?
Perhaps there is no known medical diagnosis for whatever you feel ails you. Your sense of wellbeing is eroded and you feel as if you've somehow gone under the radar from the doctors' perspective.
Naturopathy and herbal medicine may well be the wind beneath your wings which will enable you to fly above the storm clouds and emerge into the bright light of optimal healing.
Naturopaths first seek to cause no harm.
Naturopathy has a root and branch approach to solving problems. Naturopaths seek to eradicate the root cause as well as alleviate the symptoms.
Herbal medicine is safe, surprisingly effective and according to the W.H.O.(world health organisation) still used by 80% of the world's population for their primary health care.
My Ethos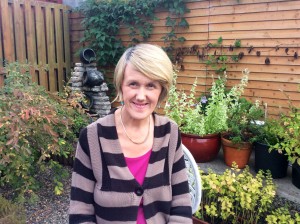 From the richest person to the most humble human on earth there is at core one fundamental desire. It is the longing for wellbeing. What exactly is this rich vein we wish to mine at our core? Proper well being is the product of a continuous flow in our lives between our personality type, our environment and right ways of living. In our modern fast paced lives, we have enormous burdens placed on body and soul. The upshot of all this is imbalances develop in our bodies where all 70 trillion cells are involved in an intricate dance every second of our lives operating on the edge of chaos at all times to bring dynamism, fluidity and adaptation to our lives. As a naturopath, I am committed to bringing about balance in the whole person and seeking to explore the root cause of an illness as well as treating the symptoms. Continue reading…
Specialties
Mary's special areas of interest are Pain Management, Digestive Issues, Women's and Children's Health, Menopause Care, Nutritional Counselling, Weight Control, Healing Meditation and Holistic Health.
See Treatments & Therapies
After the loss of my mother my hormones became adverse and my period ceased. Admittedly I had turned 46 and I viewed my periods cessation as the result of being perimenopausal and neglected situation for a few months. My husband and I had discussed the possibility of a second child and I decided I needed something to support or address my waning hormones. IVF is expensive and I decided to go online and research natural solutions. I was put totally at ease with Mary's lovely empathetic manner, and I found myself discussing openly over the phone my situation. My initial consultation with Mary was very thorough, and considered all aspects of the person and a holistic approach including diet and what herbs would support my condition. Mary prescribed a diet and made a herbal mixture that I would take daily, this I did and within a couple of weeks my first period occurred and I experienced the added bonus, my stamina felt excellent. I have returned to Mary many times and also I have obtained formulaes that help with sleep and memory (ideal for anyone studying). Herbs works with your body synergistically and additional benefits can be felt such as improved stamina and a general feeling of well being. Taking herbs and attending a naturopath was amongst the best thing I have done for myself and I still reap the benefits several years later. Patrice Angela Leech, Kildare
I am very happy to recommend Mary Moloney as a herbalist and naturopath. I found her to be very thorough and professional. She gives very useful and practical advice re a healthy diet and general well-being. Martina Dooley, Kildare
Mary Moloney is a positive, attentive and caring Naturopath. She is very supportive of an individual's needs, taking into account the WHOLE person, from the inside out. Her treatments are thoughtful and encompass things that conventional medicine doesn't have time for. Highly recommend working with Mary Moloney to anyone seeking to improve their health and wellness. Kamila Figielek, Kildare
How to Book a Visit
Mary Moloney sees clients in Naas, Co.Kildare from Monday to Friday. On alternate weekends, Mary also visits in Cappamore Co.Limerick. Visits are by appointment only.
Phone: 045 875665 & 087 9325435
Address: Various venues (see directions)
Opening hours:
Monday 2pm – 7pm @ Naas
Tuesday 11am – 5pm  @ Naas
Wednesday 1pm – 5pm @ Naas
Thursday 1pm – 6pm @ Naas
Friday 11am – 6pm @ Naas
Alternate Saturdays 11am – 6pm @ Cappamore Co.Limerick
Sundays by arrangement only
Email: mary@naasnaturopathyclinic.ie
Featured Articles